Toyota trucks and SUV's OH MY! That's correct, here at Larry H. Miller Downtown Toyota Spokane we always celebrate our customers that like to travel off the beaten path. Our Toyota trucks and SUV's will take you places you have never been able to go in a regular car. With 4WD, active traction control, elite suspension, lift kits, passenger room and cargo capacity how could you go wrong?! We also have information below on the Toyota TRD lineup and our Certified & Pre-Owned Toyota Truck/Toyota SUV inventory. Build that fence or tree house you've been wanting to tackle. Go to that secret beach through the dunes and forest to whale watch from sunrise to sunset. The possibilities are endless and we want to be the ones to set your adventures in motion. 
Come in any day to get the best deals on our trucks and SUVs. And if you lease or purchase a new truck or SUV while you're here, there are many opportunities to explore Spokane. From the sights, activities or incredible food/drink scene we can help you find ways to pass the time, just to say thank you for doing business with us and giving us an opportunity to make you a part of our Toyota family. Apples to Apples we deliver an amazing car buying experience for you and your family.
---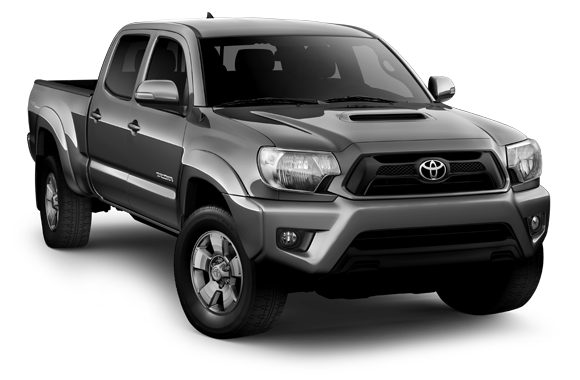 The 2017 Toyota Tacoma
I
f you enjoy off-roading, camping or even just riding in style, the Tacoma is the truck for you! Lightweight yet durable this truck goes the distance for your every need. It can haul gravel and cargo for your home improvement needs, carry all your friends for a mountain adventure, or fit your kayak and surf board for a fun day at the beach. 
The 2017 Toyota Tundra
This beast is a working person's dream-come-true! The Tundra is built to withstand heavy loads of all shapes and sizes! If you are looking to clear away a field full of rocks or maybe you are trying to build a tree house and need a truck that can pull lumber into the tree, the Tundra will make any and every task look easy while providing you with the comfort you desire for long rides in harsh elements.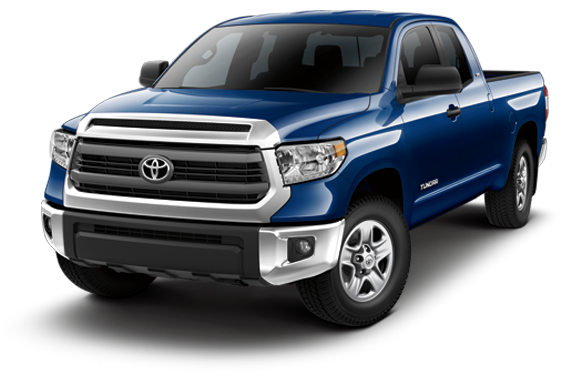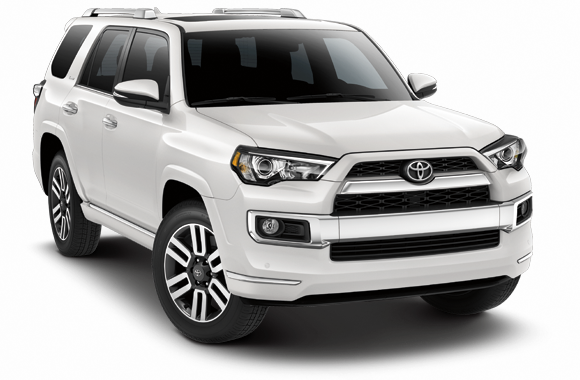 The 2017 Toyota 4Runner
The style and power behind this full sized SUV makes it a desirable ride for all who behold it. The interior offers lots of head space and cargo space to make long road trips comfortable for everyone along for the ride. Optional third row seating also means mom's can say goodbye to the boring mini van and hello to the new soccer mom car.
The 2017 Toyota Rav4
We don't need to say much about this beautiful specimen, it's performance speaks louder than words! The Rav4 is our Toyota bread and butter for SUV seekers everywhere. Not as big as the full size SUV's like the 4Runner and Sequoia but bigger than our sedans like the camry and corolla. It's mid-sized so it's easy to handle and gets great gas mileage while still providing lots of interior head, leg and cargo room.

---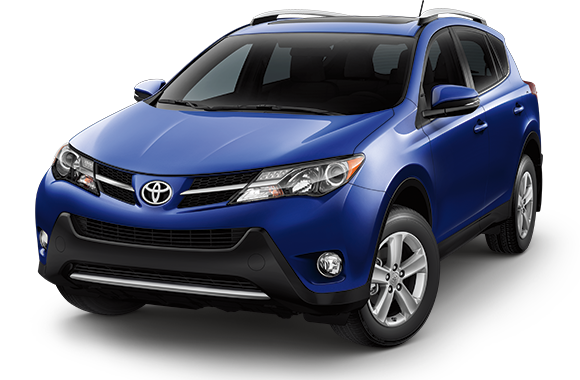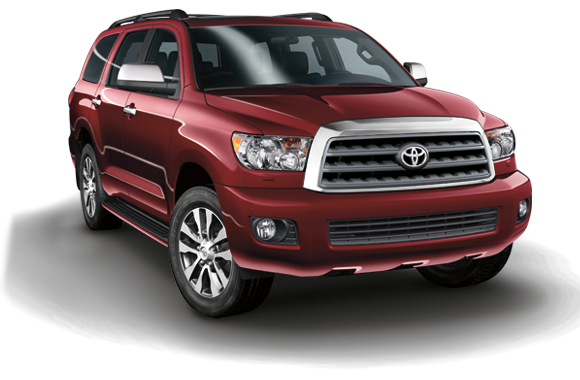 The 2017 Toyota Sequoia
This SUV is anything but ordinary! Toyota took the 4Runner and amplified it to bring you this immaculate vehicle. Interior comforts include second row climate control and either a giant cargo space or optional third row-seating. Here's where it kicks it up a notch, the Sequoia can haul up to 7,400 lbs!!! This SUV is comfort and ultimate utility all in one taking ordinary and making it extraordinary. 

---
The 2017 Toyota Highlander
Where there's a will there's a way. This mid-size SUV is the most customizable vehicle Toyota makes! There are over 11 trim levels to pick from so that you are getting precisely the car you need for your lifestyle. Looking for something affordable? This rig is your answer. If you have kids that like to sleep in the car, the highlander has a super quiet interior and outstanding safety and performance ratings to give you peace of mind.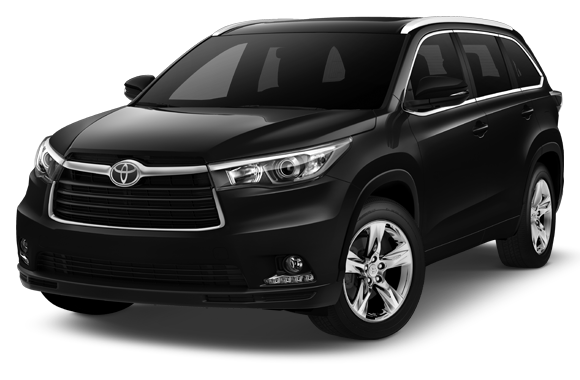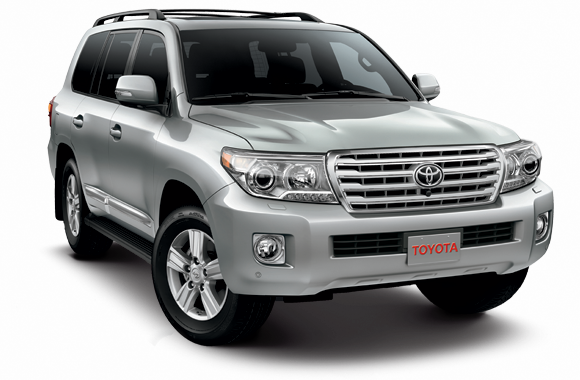 The 2017 Toyota Land Cruiser
Move over all those who aren't serious about pushing the limits when adventure calls your name. This SUV isn't for the feint of heart. This bad boy is the King of all Toyota SUV's and for good reason. 8,200 lb towing capacity, touch-screen navigation/control center, 9-inch rear entertainment screen and up to 8 seats means this car was built to tow boats and trailers while carrying your 7 best friends to every music festival across the country! We always save the best for last and this is undoubtedly the best.

Test Drive a 2017 Toyota Truck or SUV!