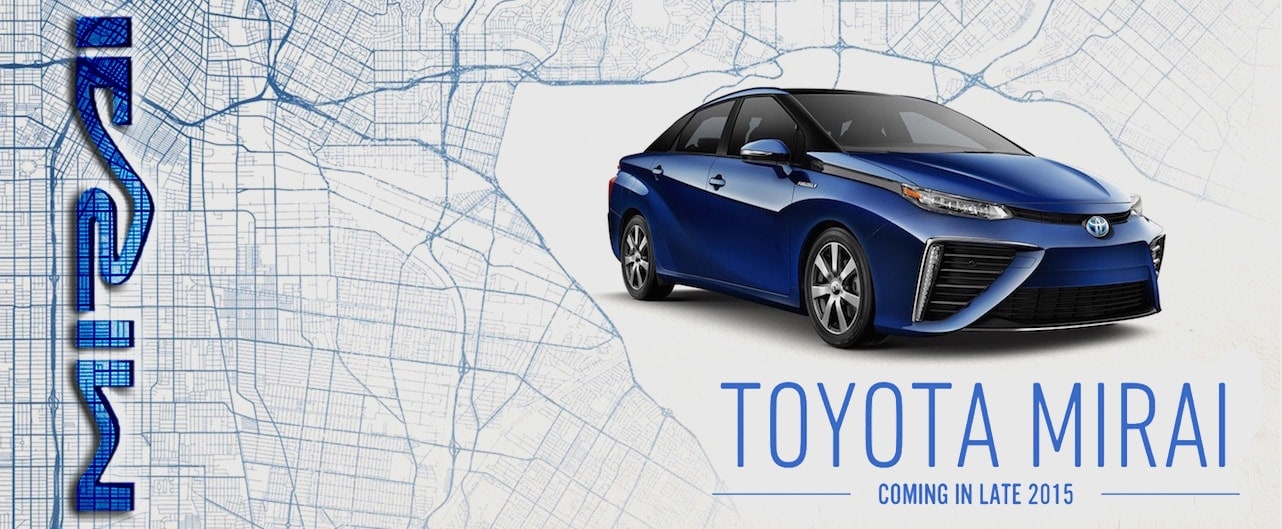 153 HP / 247 LB-FT TORQUE
UP TO 300 MILES PER FILL 
REFUELS IN ABOUT 5 MINUTES 
CALIFORNIA ZERO
EMISSIONS VEHICLE

SAFELY MOVING FORWARD
For 20 years, Toyota has been designing and testing the vehicle's safety across a variety of climates and driving conditions. After millions of miles of road tests, track tests, crash tests and fuel tank experiments, the fuel cell system has proven itself safe and ready to take the automotive industry forward.
---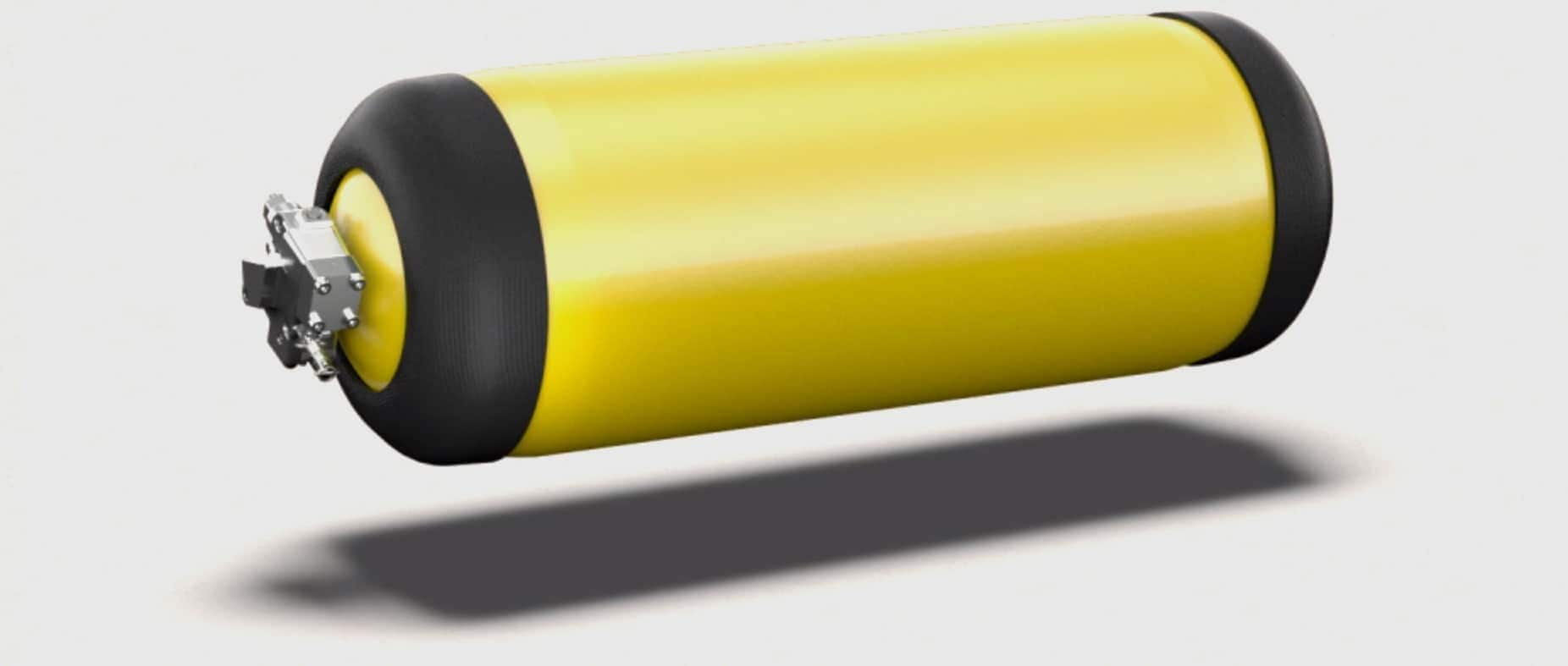 THE CARBON FIBER TANK
Our Toyota-designed Hydrogen tanks are made of high-quality carbon fiber 
and 
built to be durable, lightweight and incredibly solid.
AN ELEMENTAL APPROACH TO SAFETY
The fuel cell stack isn't some new, experimental technology. It's a tried-and-tested way to power a range of products, from submarines to backup power generators.

INTELLIGENT SENSORS FOR THOUGHTFUL MOTORISTS 
We've designed intelligent monitoring systems for the Toyota FCV, like shut-off valves that isolate the hydrogen tanks in an emergency.

---
DRIVING CHANGE AT EVERY LEVEL 
We've designed every aspect of the Toyota Mirai to be as innovative, efficient and reliable as our fuel cell technology.
Premium audio system with Navigation, JBL and Entune App Suite

Acoustic noise-reducing glass for the windshield, driver-side and front-passenger-side windows

Aerodynamic Styling
17-inch Alloy Wheels
Touch sensor lock/unlock door handles
Heated outside mirrors with power folding feature

LED headlamps with auto high-beam feature
LED daytime running lights
Air intakes to guide air into the fuel cell system

 
---
IT'S JUST A FACT
THE TOYOTA MIRAI HAS AERODYNAMIC STYLING WITH A SLEEK EDGE 
THE INTAKE GRILLS DELIVER AIR TO THE FUEL STACK 
THE MIRAI HAS A LUXURIOUS AND COMFORTABLE INTERIOR 
YOU GET UP TO 300 MILES IN EVERY TANK 
IT CAN GO ZERO TO SIXTY MPH IN NINE SECONDS
---
H2Q&A
HYDROGEN QUESTIONS & ANSWERS
Want to learn more about hydrogen and it's potential? Find out what an expert has to say.
---
A TURNING POINT FROM THE INSIDE OUT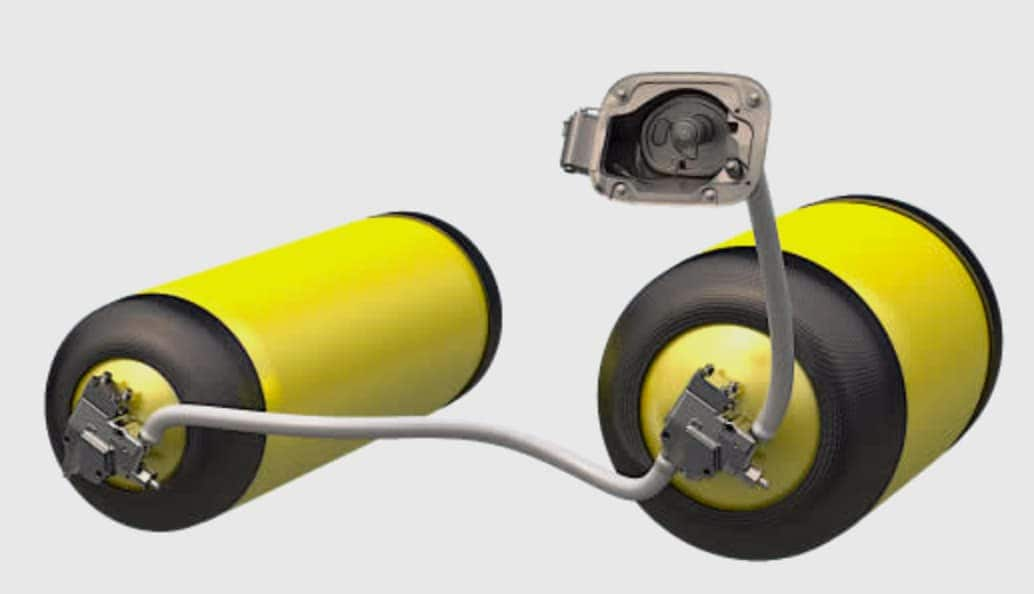 1. IT ALL STARTS WITH HYDROGEN
         When you pump hydrogen into the vehicle, the gas travels to carbon-fiber fuel tanks where it's stored.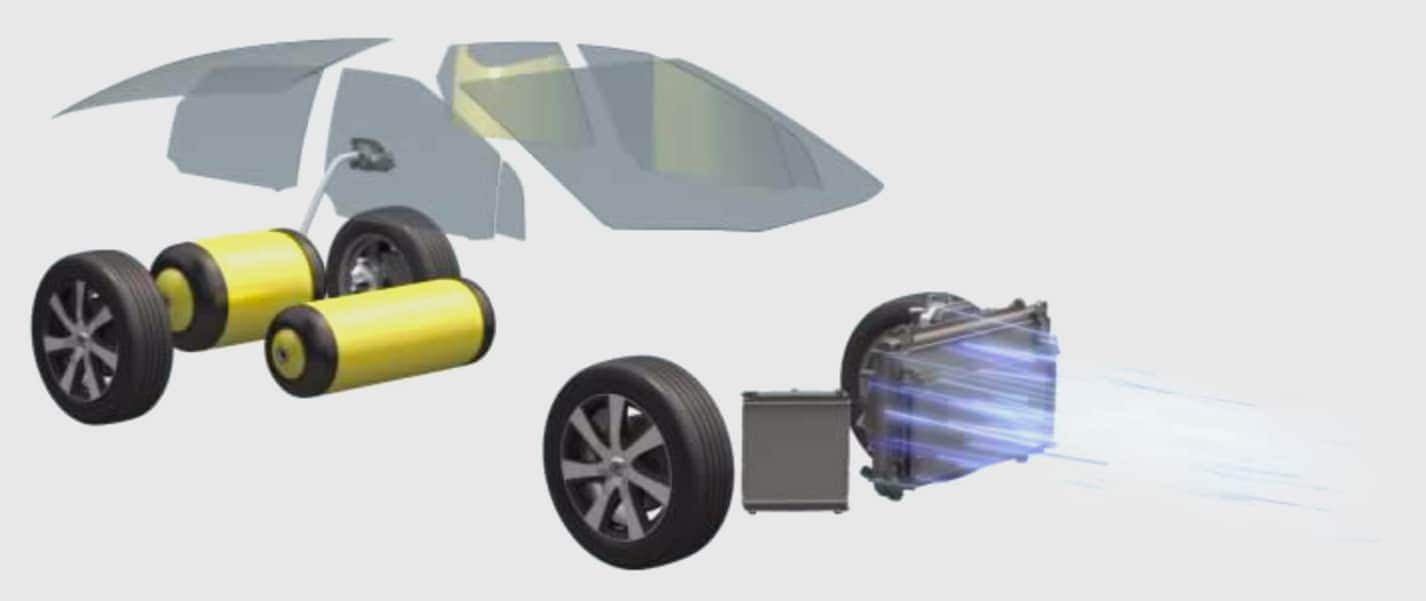 2. THEN COMES AIR                                                                                               

         The FCV's front intake grills deliver the outside air to the fuel cell stack.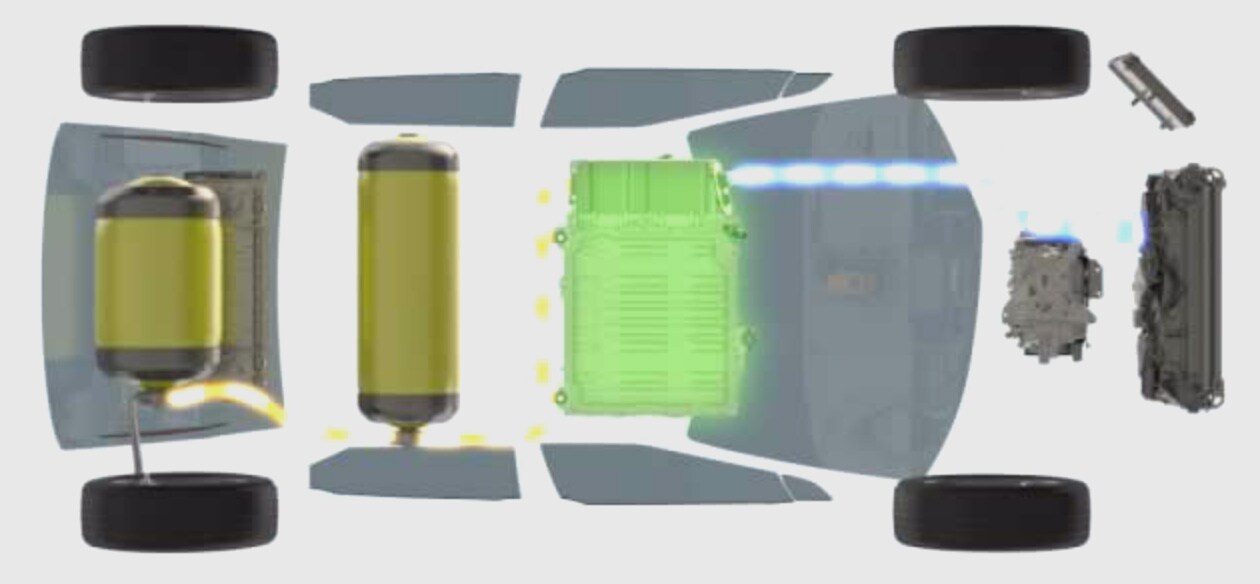 3. WHICH MAKES ELECTRICITY
         Hydrogen travels from the tanks to the fuel cell stack. There, it goes through a chemical reaction involving the                        oxygen in the air,  creating electricity to power the vehicle.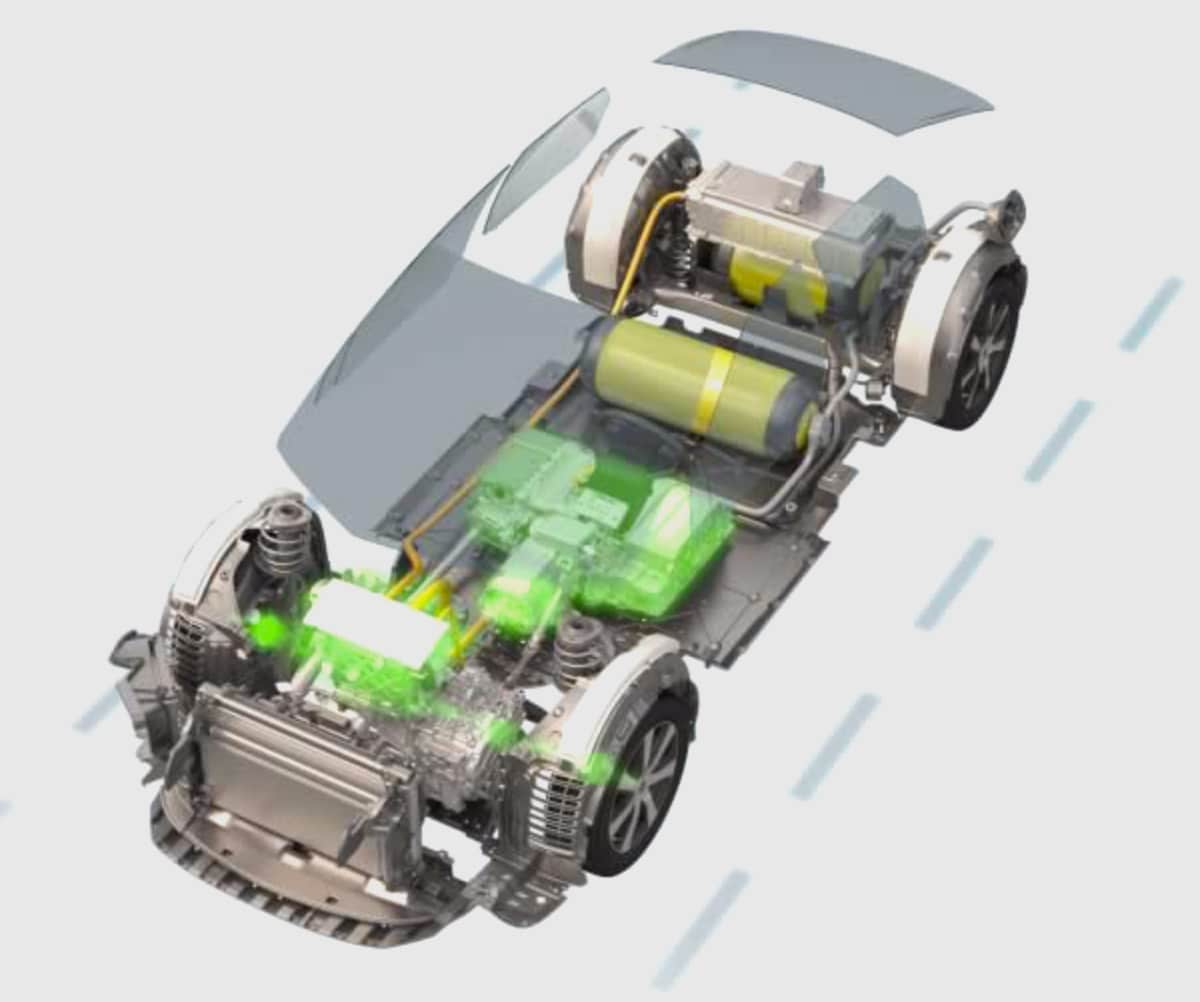 4. MOVING YOU FORWARD                                                                                                                                
         When you put your foot on the gas pedal, electricity from the fuel cell stack is sent to the motor.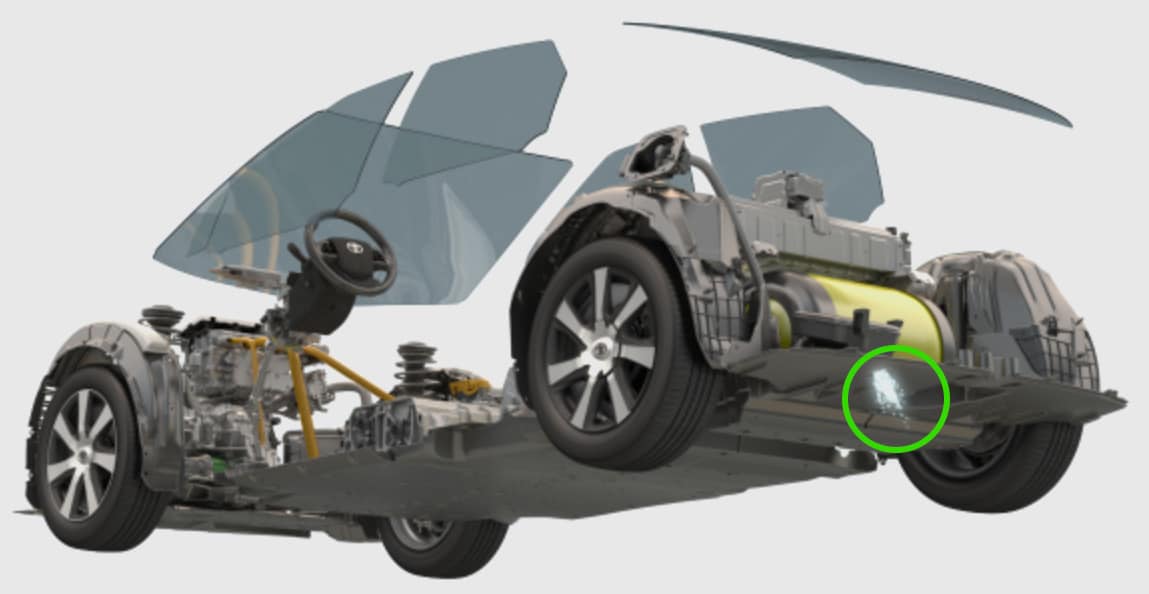 5. LEAVING BEHIND NOTHING BUT WATER
         In the end, the only by-product of creating electricity with hydrogen and oxygen in our fuel cell stack is water, which            leaves through the tailpipe.
---
- LEAVE YOUR MARK BY LEAVING NO MARK AT ALL -