Is the New Toyota Tacoma the Right Truck for Your Needs?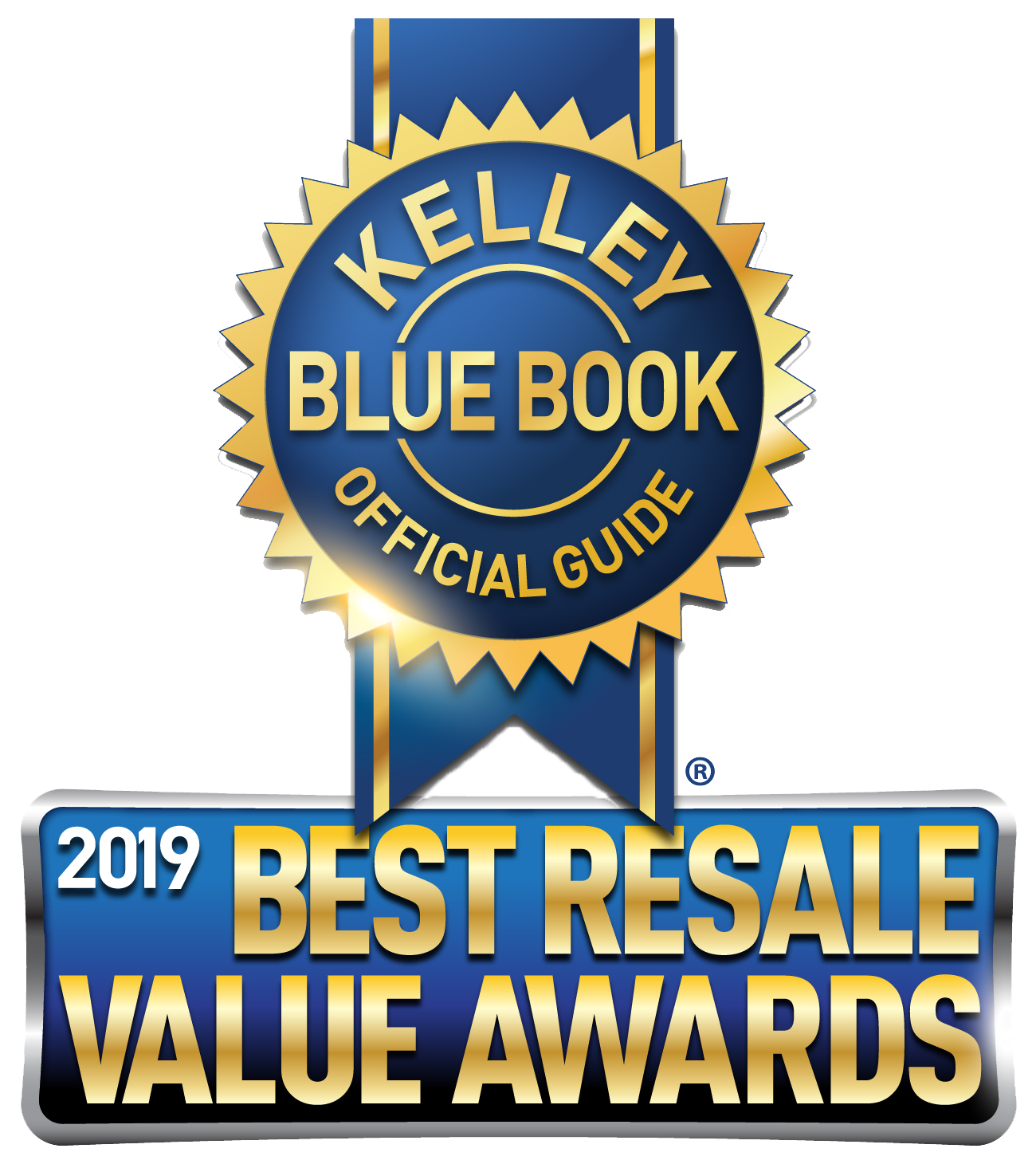 The Toyota Tacoma is a truck that has been gracing streets and highways since 1995. Now in its third generation, the truck offers more features and options than ever before, but, with all the options that are on the market, how do you know if this is the truck that should make it to your driveway?
Answering this question needs a deeper look at what the 2019 Toyota Tacoma is capable of and offers. Luckily, with a wide range of trims and lots of standard features, it hits the mark with many drivers. The trim options include the Toyota Tacoma SR, SR5, TRD Sport, TRD Off-Road, Limited, and TRD Pro.
*2019 Toyota Tacoma - Best Resale Value: Midsize Pickup Truck by Kelley Blue Book's KBB.com. Vehicle's projected resale value is specific to the 2019 model year. For more information, visit Kelley Blue Book's KBB.com. Kelley Blue Book is a registered trademark of Kelley Blue Book Co., Inc.
One to Judge By its Cover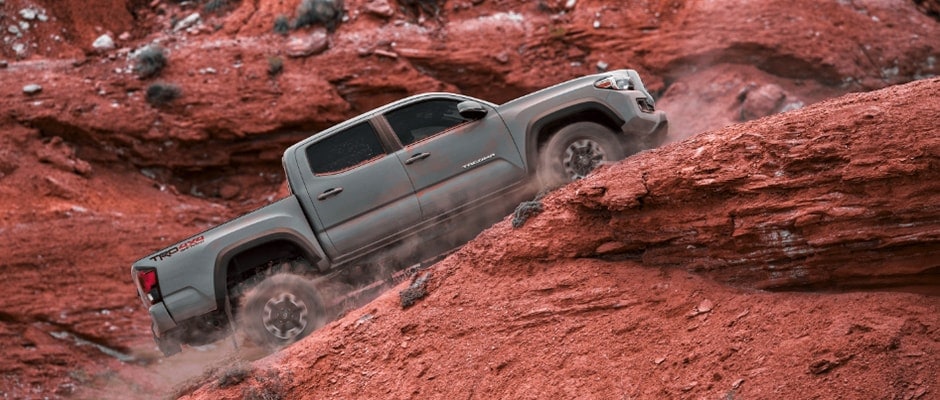 The new Toyota Tacoma doesn't try to be deceptive in its looks. It has a rugged and durable construction which translates well into how it performs. Every inch of this vehicle is calling to be used at its full potential, almost daring you to get the flared fenders and aptly-sized front grille covered in mud and dust. The sixteen-inch wheels come standard at the base but can go up in size when you choose some of the higher trim levels.
The Tacoma offers a varying palette of colors, some of which are very refreshing to see as they aren't the norm for something as tough as this mid-size truck. Some of the color options include Cavalry Blue, Barcelona Red Metallic, Silver Sky Metallic, Quicksand, Cement, and Voodoo Blue.
Deciding Which Engine You Want in Yours
The Tacoma offers two engine options to choose from, helping you get into the one that will feel how you want it to. The first engine is a 2.7-liter four-cylinder that will make up to 159 horsepower and 180 pound-feet of torque. This might be a little low for the standards of many drivers, which is why you can opt for a 3.5-liter V6 that makes up to 278 horsepower and 265 pound-feet of torque.
The larger engine allows you to get the maximum capabilities out of the Tacoma. When equipped with the Tow package you will be able to bring along 6,800 pounds or up to 1,440 pounds for the payload. With features like Trailer Sway Control, you will feel confident getting to your favorite off-roading destinations, no matter how treacherous the road there may be.
A Host of Capabilities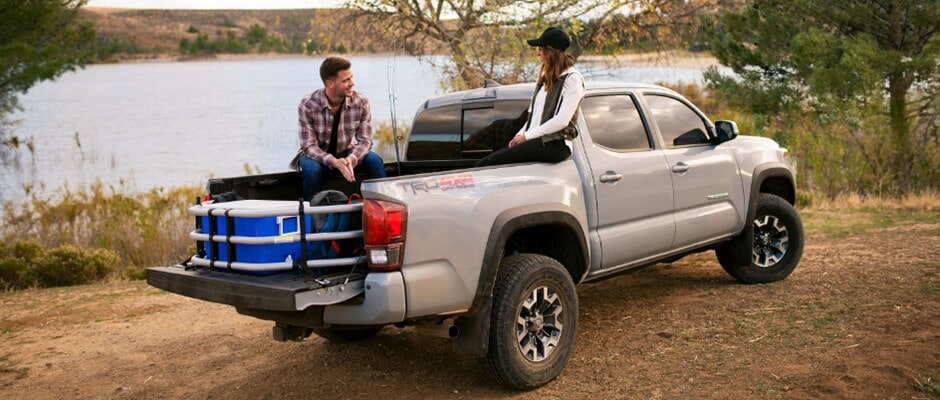 ven though the Tacoma might not do as well as others when it is on the highway, it has a lot of capabilities that make it a top contender for off-road activities and functionality. The bed comes equipped with a 120V/400W outlet to make any job easier, standard deck rail system with four heavy-duty tie-downs, and in-bed storage for things that need to be covered.
When you want to see another set of capabilities, be sure to check out the TRD Off-Road trim that comes with features like Crawl Control, an Electronically Locking Rear Differential, more robust skid plates, and a specialized suspension and shock system that will give you the best performance possible. Every TRD trim goes to making the Tacoma the most capable truck you can find, which makes it something that needs to be experienced to be understood.
Safety Comes Standard
While there are many reasons to bring a truck off-road, the standard safety features will give you everything you could need while you are on the road. The Toyota Safety Sense P system will keep you aware of the surroundings on any road or highway. The standard features of this system include Pre-Collision System with Pedestrian Detection, Lane Departure Alert with Sway Warning System, Automatic High Beams, and Dynamic Radar Cruise Control. This isn't it though, you can continue to add more features like rear parking sensors and a blind-spot monitor to make sure you will know what is around you.
All the Technology You Might Need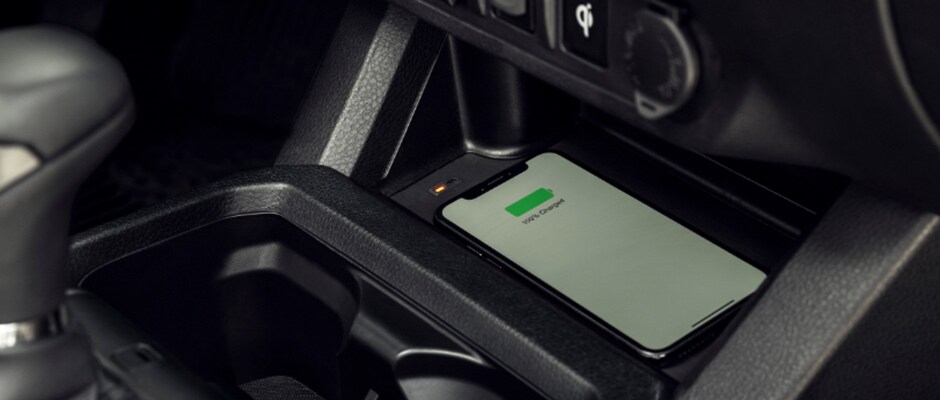 The interior of the Tacoma is set to keep you comfortable and connected. You can charge your phone in two ways: by using either of the two USB ports or by using the available Qi Wireless charging system. This wireless charging system allows you to turn it on or off, allowing it to double as a usable storage position.
You can equip the 4.2-inch Multi-Information display to help you see all the most essential information. This includes having a display for your safety systems as well as your current MPG rating, inclinometer, and the available Multi-terrain select settings.
It isn't just features, but the construction that makes the inside of the Tacoma suited to your needs. Many trucks have moved away from hard plastic, but it makes the Tacoma durable and dependable, as well as easy to clean. The dials are made to be large enough for you to operate even with gloves on and buttons that are decisive, never leaving you to guess if you have actually pressed it or not.
Does it Sound Like the Right Truck for You?
It doesn't take much to find a Toyota Tacoma that would feel right to be in your driveway. There are many midsize trucks on the market, but you will struggle to find one that offers the same diversity of features, options, and capabilities that this one does. There aren't many changes made for the 2019 model year, but we believe this to be a truck that you will enjoy being behind the wheel of.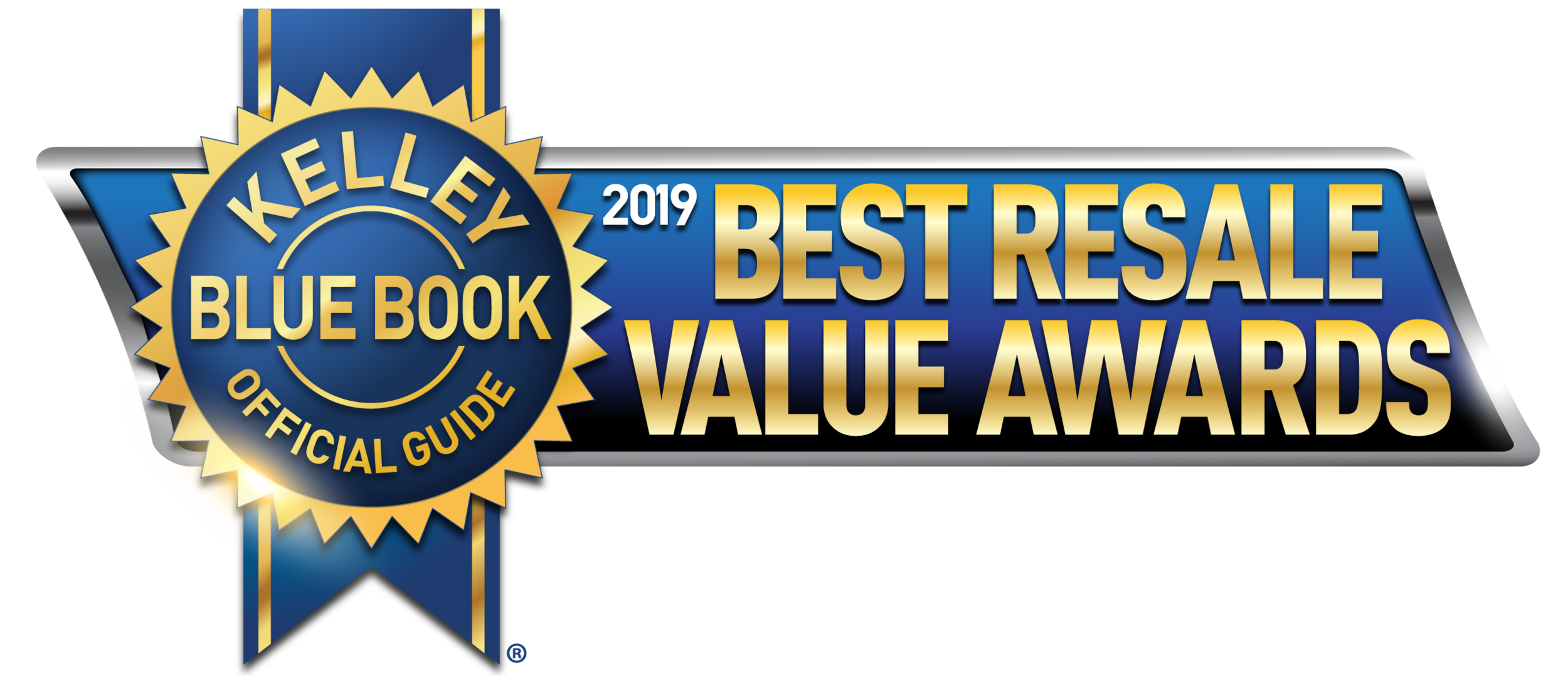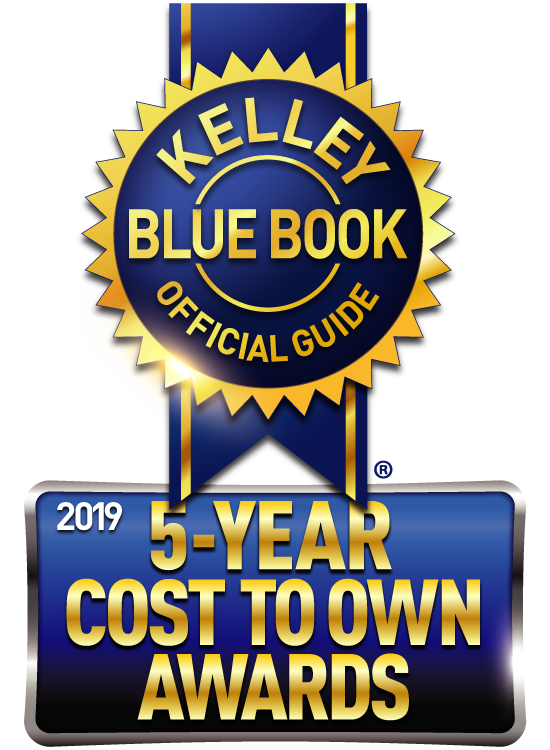 *2019 Toyota Tacoma  - Best Resale Value: Top 10 by Kelley Blue Book's KBB.com. Vehicle's projected resale value is specific to the 2019 model year. For more information, visit Kelley Blue Book's KBB.com. Kelley Blue Book is a registered trademark of Kelley Blue Book Co., Inc.
*The 2019 Tacoma  received a 2019 5-Year Cost to Own Award from Kelley Blue Book's KBB.com. 2019 model-year vehicle's projected cost to own for the initial five-year ownership period is based on the average Kelley Blue Book 5-Year Cost to Own data which considers depreciation and costs such as fuel and insurance. For more information, visit www.kbb.com.