What does the 2019 Model Year Hold for the Toyota Camry
There is a reason that millions (ten million for an exact number) of people trust the Toyota Camry. It has been a part of the Toyota lineup since 1983, carrying the dependability and excitement that only three and a half decades can provide. When you look at the newest, 2019 Toyota Camry, you can see that it continues to maintain that reliability, providing hundreds of thousands of miles for many drivers.
The 2018 model year saw a major update to make it more reliable, affordable, and durable so that drivers love being behind the wheel of the Toyota Camry.

Available trim levels of the 2019 Toyota Camry include the L, LE, SE, XLE, XLE V6, XSE, and XSE V6. The Toyota Camry Hybrid options include the Hybrid LE, Hybrid SE, and Hybrid XLE. 
What's New for the 2019 Toyota Camry
This is the most pressing question for anyone deciding which Toyota Camry is right for them. If you have driven a recent Toyota Camry, then you might not know how it could become even better, but there is a key area that Toyota has updated: technology.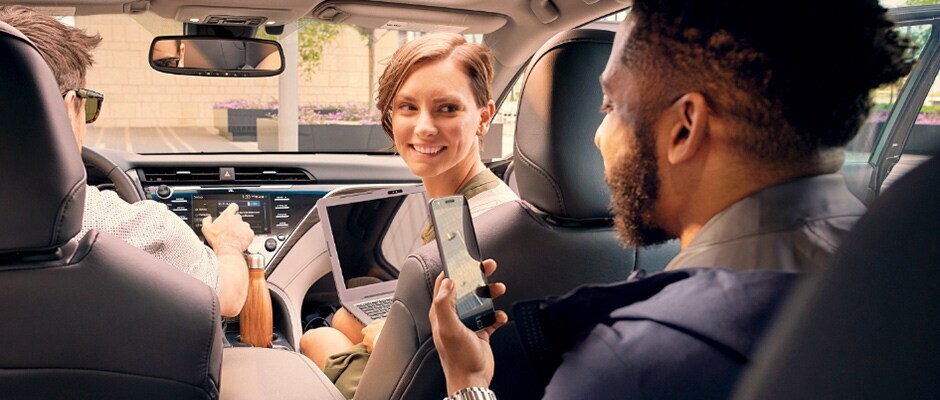 The newest Toyota Camry comes with Apple CarPlay so that you can easily get the media and apps from your smartphone to your vehicle. This is what many drivers have been asking for and seeing that Toyota has included it shows their true dedication to their loyal customers. Most other vehicles have been offering Apple CarPlay, but this is the first time it is included into the Toyota Camry.

The Camry used to just offer its Entune 3.0 system, which is good in its own right, but isn't as intuitive or familiar to customers as the Apple CarPlay system. They have yet to include Android Auto, but Apple CarPlay is a good step towards what customers need. 
Choosing the Right Engine
Some midsize sedans are happy with just giving you the power that you need to get by, but the 2019 Camry offers more than that. The base models come with a 2.5-liter engine that makes 203 horsepower and 184 pound-feet of torque. This puts it 25 horsepower more than before the update, and able to make 29 MPG in the city and 41 MPG on the highway. 
If you are looking for more power, then you can get into the Camry XSE or XLE for 206 horsepower and 186 pound-feet of torque. This retuned engine doesn't just give more power, but takes a small bump in efficiency, only making 28 MPG city and 39 MPG highway.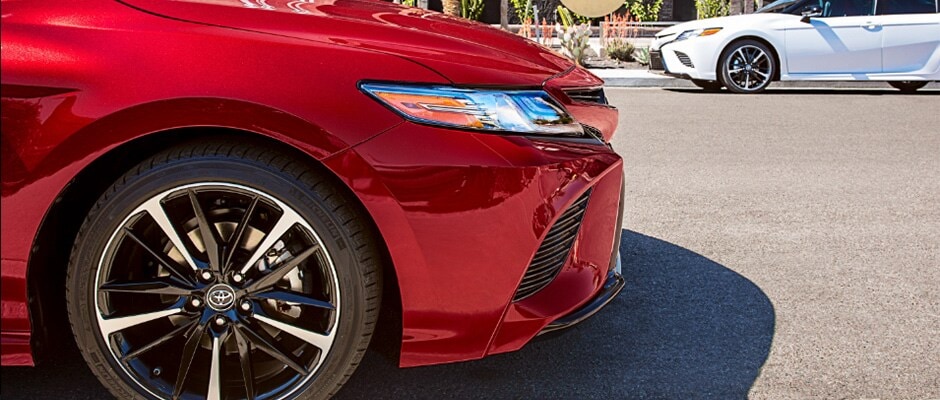 If you are more concerned with power than efficiency, you will love the 2019 Toyota Camry XLE V6 and XSE V6. The 3.5-liter V6 makes 301 horsepower and 267 pound-feet of torque, dropping efficiency to 32 MPG on the highway, which is still more impressive than many other models that don't make as much power.

If you are concerned by efficiency, then you can choose the 2019 Camry Hybrid LE, Hybrid SE, or Hybrid XLE. These are equipped with a 2.5-liter engine gets an added electric motor for up to 176 horsepower and 163 pound-feet of torque. This powertrain gives you a peppy performance while still making 44 MPG city and 47 MPG highway. You can choose between the ECO, Normal, and EV drive modes to help get the exact performance you are looking for.

Standard Safety Features
The 2019 Toyota Camry comes with Toyota Safety Sense P as standard, giving you access to some of the most desired features without needing to pay extra to include them. These features include Pre-Collision System with Pedestrian Detection, Lane Departure Alert with Steering Assist, Automatic High Beams, and Dynamic Radar Cruise Control. No matter how busy the highway or city streets are, you will know that you have a variety of systems looking out for you.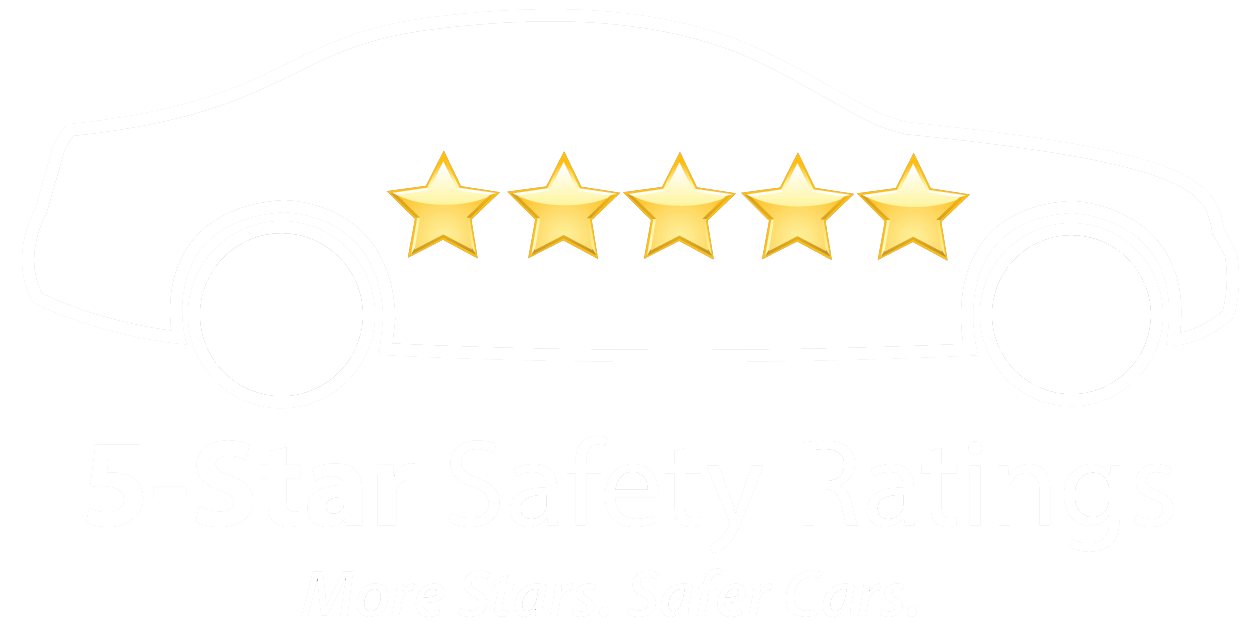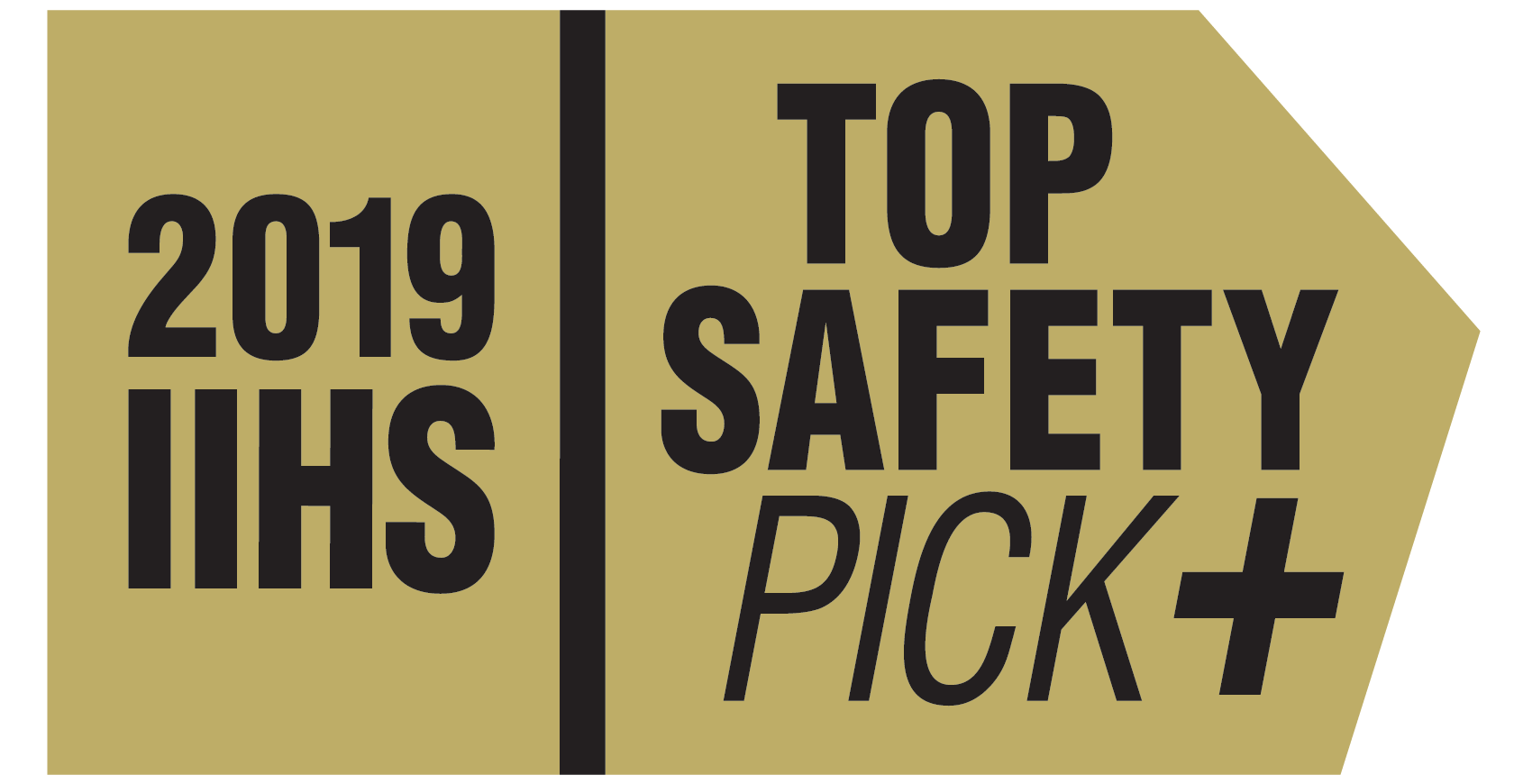 Is the 2019 Model Year A Good Successor?
The 2019 model year follows a major update and includes even more features that drivers have come to love, making it a Toyota Camry that we would recommend to drivers. Toyota is clearly listening to what its customers are asking for and adding it into their newest vehicles. 
Toyota vehicles continue to be the most reliable, and the 2019 Toyota Camry doesn't change that, it only adds more for you to love for the years that you own this vehicle.