The new Toyota RAV4 gives you more options than ever
You know the RAV4. You know what it looks like, from seeing dozens of them cross your path every day. You probably know what it feels like, too, having driven in one owned by a parent, a neighbor, a coworker, a friend--or by you. You know that they last, and last, and last. You know that a RAV4 can take the wear-and-tear of daily life year after year, and wear it like a badge of honor. You know the RAV4--but you might not know that the newest model gives you more options than ever to get exactly the RAV4 that you want.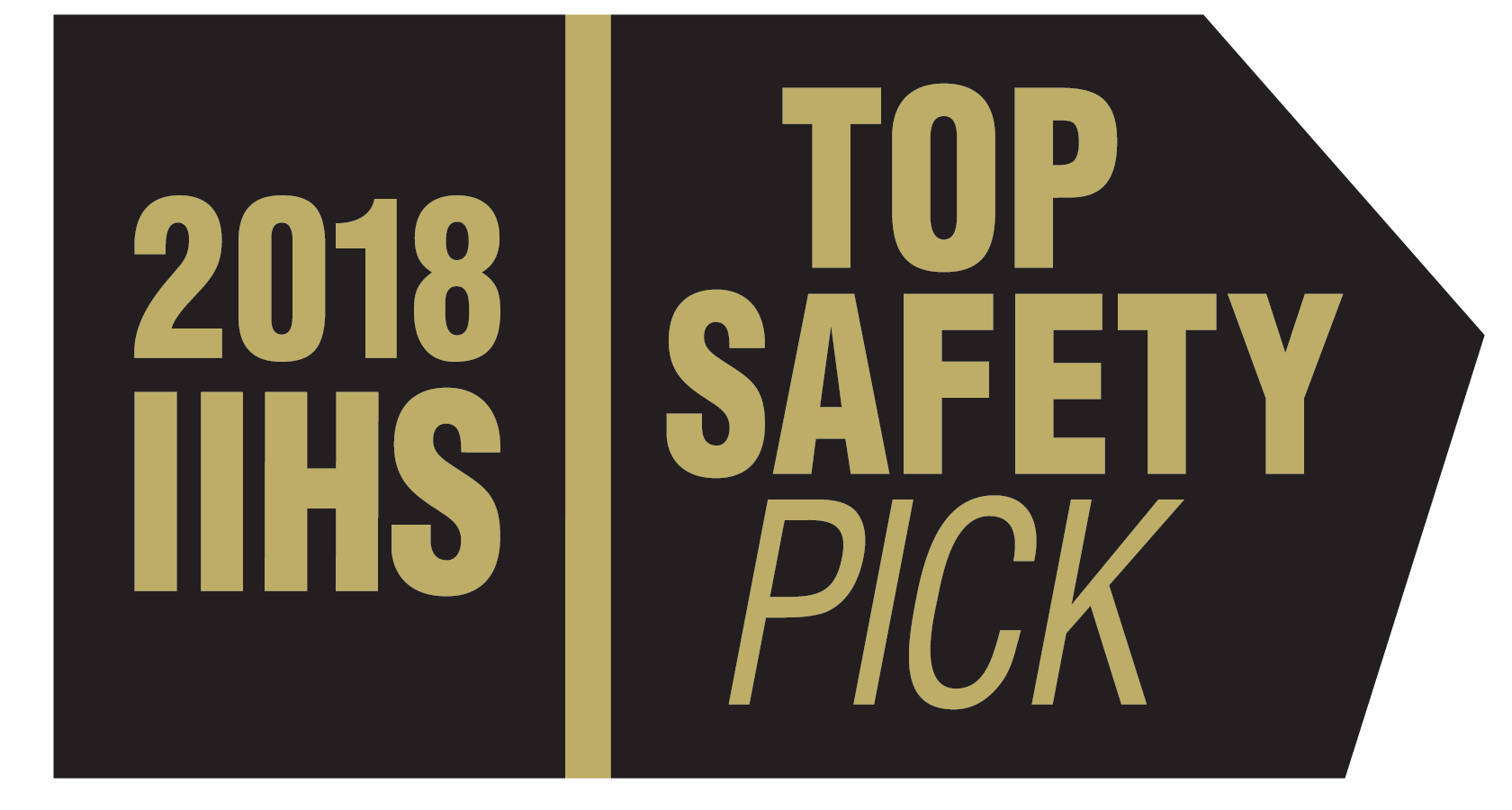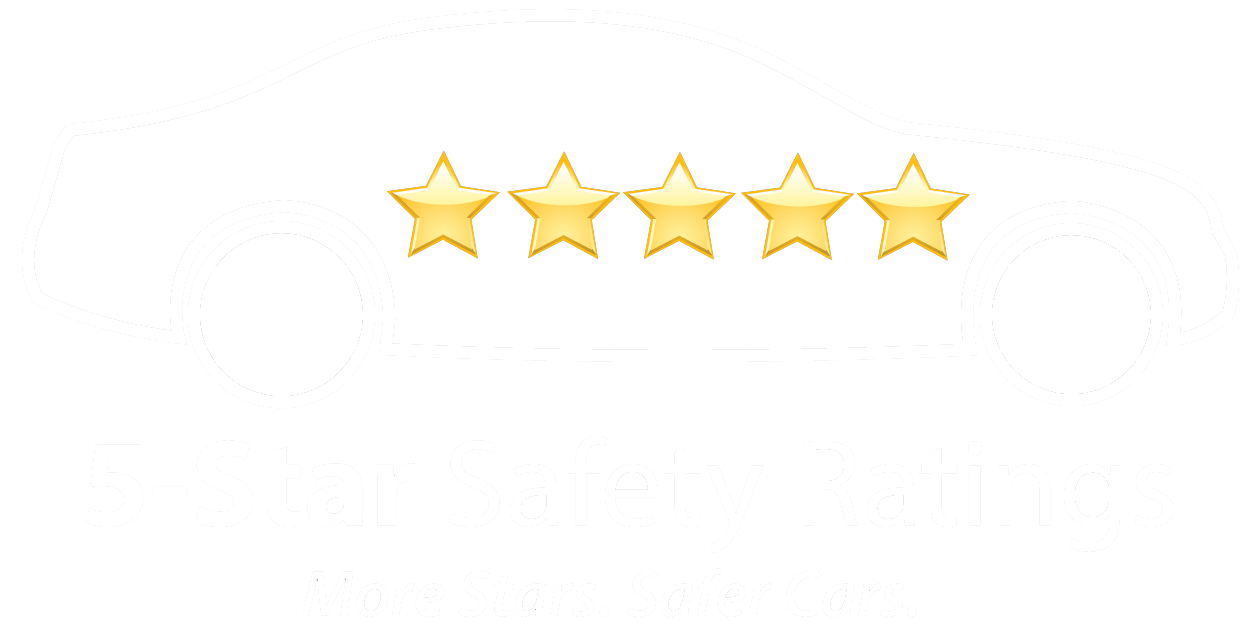 This competitive SUV has seen some attractive updates and upgrades over the last few years, and not just as a normal product cycle. The compact crossover game is getting tougher every year, and brands can't get lazy--and risk falling behind for an entire generation. That's why Toyota has been making some really smart moves with the its newest small SUV, and expanding options and trim levels to cater to an even wider audience than before.
It's still the classic, slow-and-steady SUV that we love--capable of trotting over the 200,000-mile mark with little more than love, oil changes, and some new parts--but it's upping the ante for the competition.
A sleek and welcome new look
Once the Toyota RAV4 graduated from its old-fashioned box look years ago, it never looked back. It traded the toaster-oven style for a more attractive, dynamic, and angled design that improved aerodynamics without sacrificing stability, structure, or even interior space. (Your RAV4 can still offer up to 73.4 cubic feet of cargo space with the rear seat folded, so it's still great for weekend camping and trips to the dog park). Roof rails for additional storage opportunities, and a sporty vibe, can be equipped or come standard on most models.
However, layered on top of that logical and like-minded design are some nice new options for the exterior--including "S-Code Paint Treatments", available on the RAV4 SE, which splash some silver accents on the bumpers and onto the lower side trim. It's a small addition, but in a class where blending is signing your own death warrant, every distinguishing feature is a step in the right direction.
Paint color options for the new RAV4 lineup include Galactica Aqua Mica, Electric Storm Blue, Magnetic Gray Metallic, Blizzard Pearl, Super White, Black, Ruby Flare Pearl, Black Currant Metallic, Silver Sky Metallic, and Black Sand Pearl; dual-tone color options for the RAV4 SE include S-Code Black, S-Code Electric Storm Blue, and S-Code Super White.
Practical daily performance and all-road capability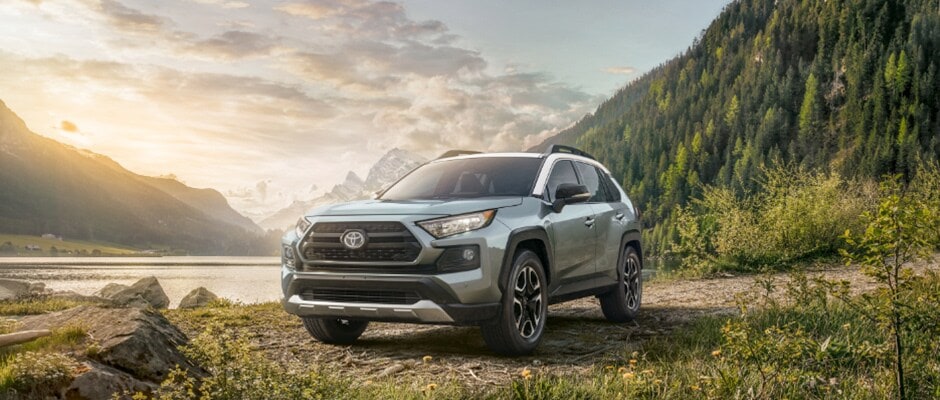 All models in the gas-powered lineup--RAV4 LE, XLE, Adventure, SE, Limited, and the fully-loaded RAV4 Platinum--feature the same powertrain: a 2.5-liter four-cylinder engine, paired to a six-speed automatic. Engine size and power output are right about in line with the rest of the class, but the RAV4 is not the strongest in the segment at 176 horsepower and 172 pound-feet of torque. However, its balance of power and fuel economy let it sit comfortably at the top as a major seller.
Toyota's All-Wheel-Drive (AWD) System with Dynamic Torque Control is available at every level for shoppers who want more grip and traction in unpleasant conditions, or who live a little off the beaten path and need to be constantly battling dirt roads and impossible driveways. This front-favoring system pushes the majority of power to the front two wheels in ideal driving conditions to conserve energy and use less fuel, but it can flip seamlessly to all-wheel control in an instant to support the rear wheels.
If you're expecting to haul a small boat trailer or an ultra-lightweight camper, the usual lineup of RAV4 SUVs is good to tow about 1,500 pounds with the right equipment. If you need more muscle than that, consider the RAV4 Adventure--which can tow up to 3,500 pounds. Read on to learn more about that.
The Toyota RAV4 Adventure is a fun new boost
Don't foster any hopes for a Wrangler-rivaling off-road Toyota crossover--at least, not yet. The RAV4 Adventure trim adds a lot of really cool new features, but it's aimed more at the "family campground" and "weekend hiking trip" crowds than at anyone with dreams of crawling boulders or fording streams. Some fans hope that this is laying the groundwork for a TRD Pro version of the RAV4 sometime in the future. If you're just looking for a solid, all-wheel-drive SUV with all-weather features, though, the Adventure is definitely worth a look.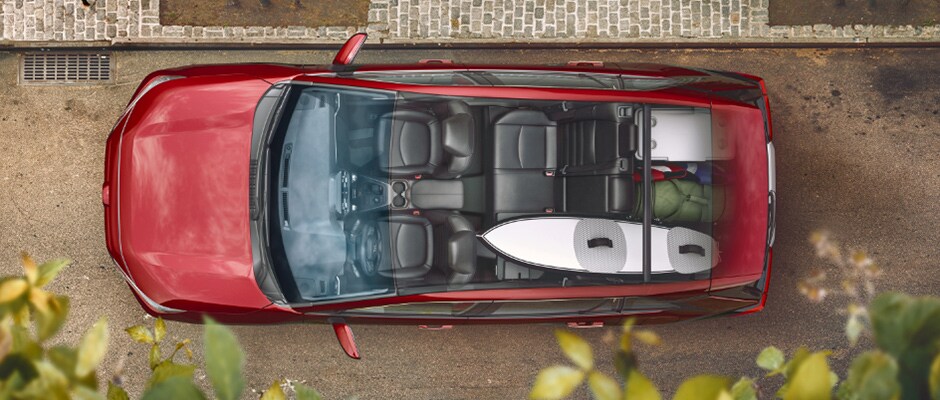 It stands out from other trim levels with black bezels, bigger fender flares, 18-inch wheels, and black roof rails. Inside, all-weather floor liners and cargo mats feature ADVENTURE-branded designs. An available Cold Weather Package emphasizes the purpose of this good-looking SUV, and adds heated front seats, a heated leather steering wheel, and a wiper de-icer for those cold, frosty mornings.
What makes it really "Adventure-ready", though? Through the magic of engineering, this RAV4 trim level only has a total ground clearance of 6.5 inches for a small boost of confidence. It also comes with a standard Tow Prep Package--which gives the RAV4 Adventure its surprising and impressive 3,500-pound tow rating.
Toyota tunes up its popular RAV4 Hybrid SUV
If you've got a green thumb, you're probably looking into the new hybrid SUV lineup. All RAV4 Hybrid models run on an updated Toyota Hybrid Synergy Drive system; the powertrain is made up of the classic 2.5-liter engine, paired to an electric motor and the brand's CVT--and, somewhat surprisingly, a standard electronic on-demand all-wheel-drive system.
That means you get a combined output of 194 HP and you still get 34 MPG in the city--which is about 11 MPG more in the city that its standard, gas-only sibling. The RAV4 Hybrid also offers an exclusive EV Mode, which lets you run on battery-only power for zero fuel consumption. You'll only get a little under a mile of distance in EV Mode, though, so it's best to reserve that for short trips.
Models include the RAV4 LE Hybrid (a new, more affordable base model, XLE Hybrid, SE Hybrid, and Limited Hybrid.
Wrap-up
If you're shopping for practicality and logic, and less for ego, the new Toyota RAV4 really checks all of the boxes. It's not the biggest, the loudest, or the fastest--but it's a consistently safe, reliable, affordable, and comfortably-equipped crossover that's as good for first-time drivers and bright-eyed youths as it is for busy small families and those of us who've been around the block, and know what we need. At the end of the day, that's really what it comes down to.
And more often than not, it seems, it comes down to the Toyota RAV4.