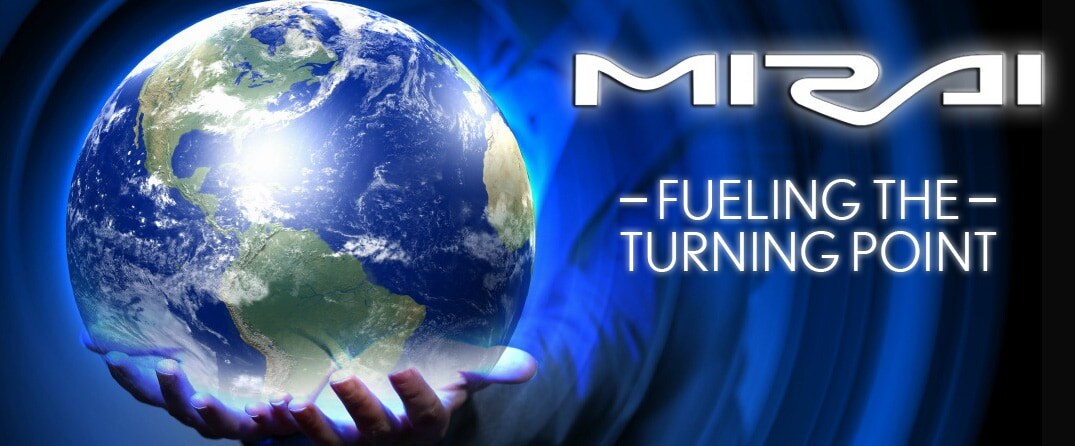 While Washington State isn't quite ready for the hydrogen fuel movement, there will be a time in the near future where the larger cities like
Seattle, Spokane, Tacoma and Olympia
will begin seeing hydrogen fuel stations pop up. Washington has a sustainable vision with Seattle and Spokane leading the way for more "green" options to everyday products. One day Spokane will be the place to go for green cars, hybrids and electric vehicles, including the New Toyota Mirai.  
LEAVE YOUR MARK ON HISTORY
At every turning point throughout history, support has been critical. It's what pushed the world forward, which is why today we're asking you to raise your hand, put down your foot and leave your mark on history. 
Click on the button below to show your support. Toyota has a map and every mark left on this map makes the future of hydrogen technology more real and helps us know where to focus our efforts.

---
THE ROAD AHEAD
Like any turning point in history, the hydrogen movement comes with its challenges. It needs support from progressive motorists, fuel providers, and alternative fuel advocates across the country. At the moment, hydrogen might not be an option for you, but we are working hard to change that.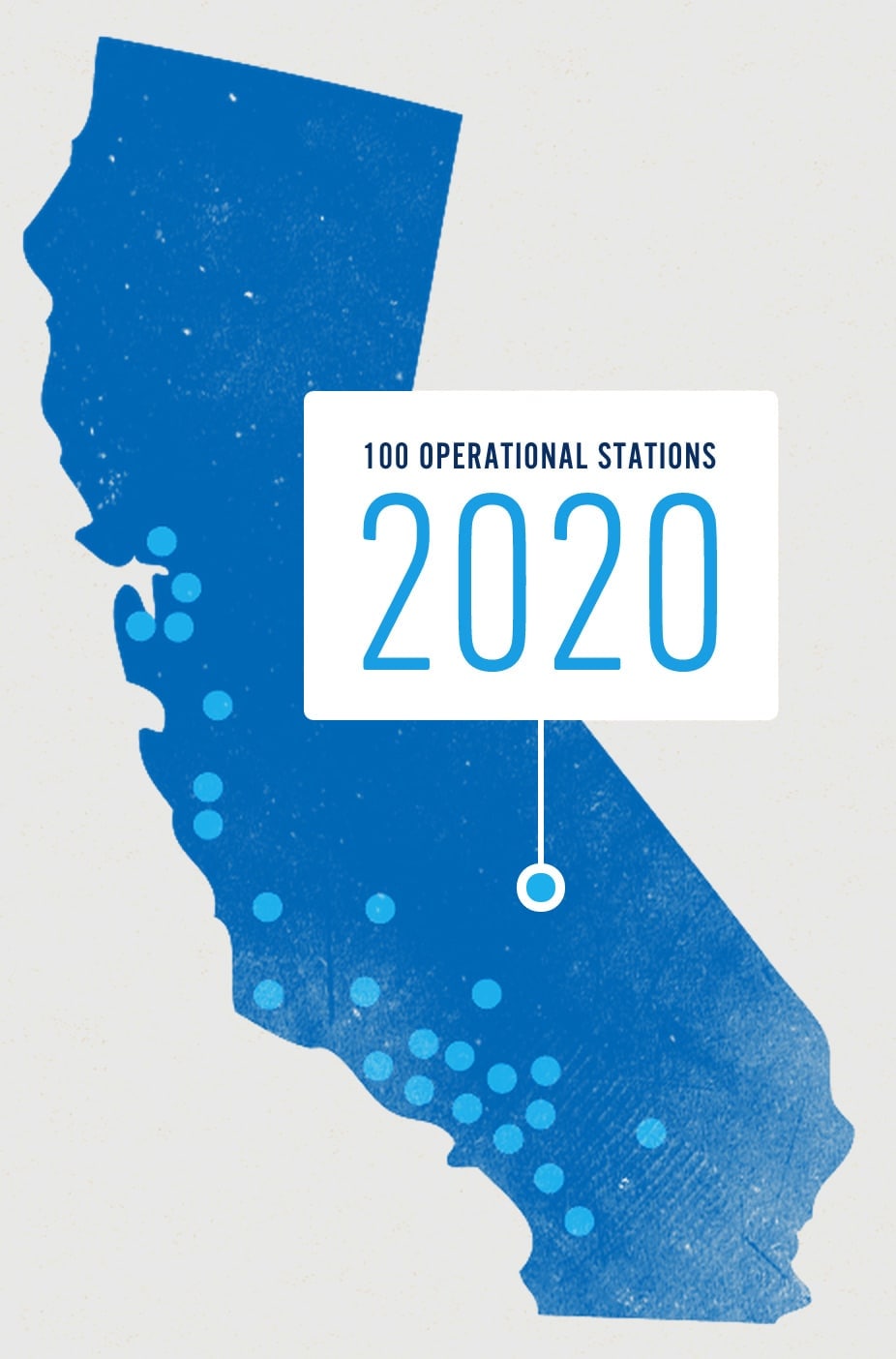 HYDROGEN IS ON THE RISE . . . 
The state of California has earmarked $200 million for as many as 100 new hydrogen stations in the next several years, they met their goal of 20 new stations by the end of 2015 and added an additional 20 new stations in 2016. So they're working with government agencies and hydrogen fuel providers like Linde and FirstElement Fuels to help build infrastructure that supports a growing community of FCV (Fuel Cell Vehicle) drivers.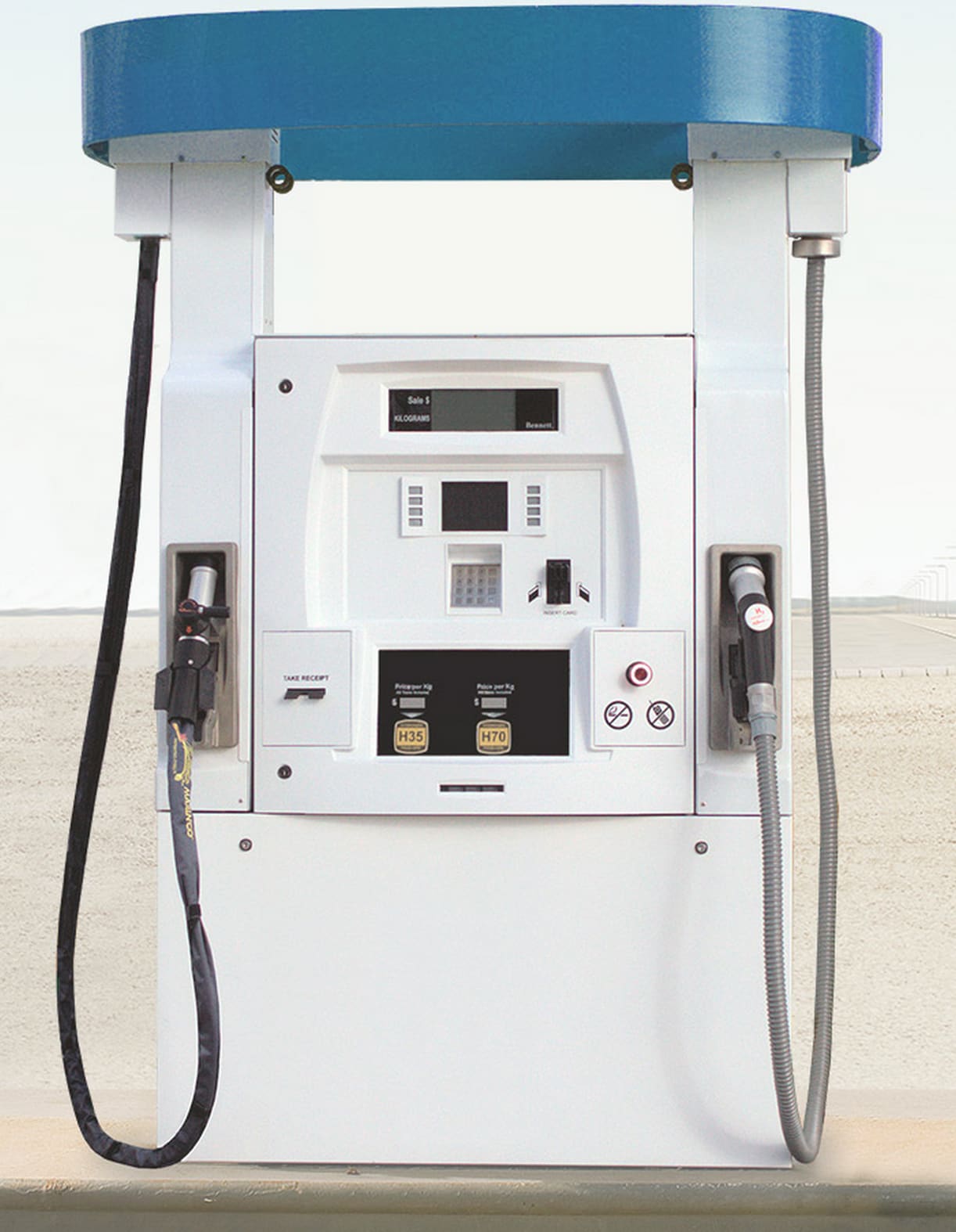 FUELING THE NEW WAY IS LIKE FUELING THE OLD WAY
     There's a fuel pump and a nozzle. With an info screen and keypad. And best of all, it only takes about 
5 minutes
!
---