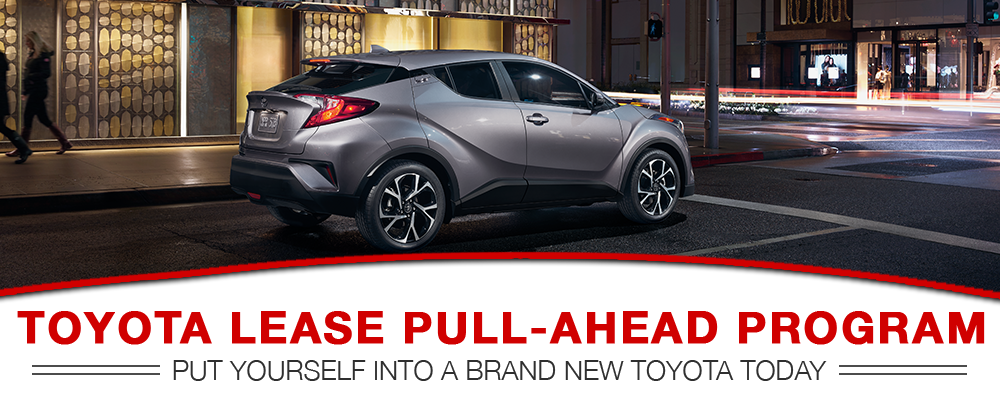 About Early Lease Termination at Our Downtown Toyota Spokane Dealership
Leasing is a fantastic way to get the transportation you desire for your unique lifestyle without paying for a vehicle up front or committing to larger payments. However, life often has other plans, and your preferences can change sooner than you had originally thought. Here, at Larry H. Miller Downtown Toyota Spokane, we understand unforeseen changes or complications more than anyone, so when life deals you unexpected twists and bends, you may need to rethink your leasing decision before the terms are up and we want to be the ones to help you out.
Reasons You Might Want to Terminate Your Lease Early:
You've driven it more than planned and are now almost over your allotted miles.
Your large SUV is not fuel-efficient enough to affordably handle your new commute.
You no longer need a vehicle at all, or you want to buy instead.
The sedan you're currently leasing is no longer suitable for your growing family.
The small coupe you drive isn't right for the rough terrain that you now travel.
You need to cut back your monthly spending, and returning your premium truck is the way to do so.
You are unsatisfied with your lease and the model you selected.
Regardless of the reasoning behind your lease-end decision, our
Toyota dealership in Downtown Spokane, WA
, can provide a helping hand. If you have
six
months or fewer left on your lease and are a qualified customer through TFS (Toyota Financial Services), Larry H. Miller Downtown Toyota is happy to help you with your early lease termination. If your circumstances have changed or the vehicle you drive now no longer meets your needs, we can facilitate the process of turning it in. Our early lease Pull-Ahead program is built to cover the rest of your payments, helping you smoothly transition out of your current contract and - if you're interested - start leasing something new.
The end of your lease is in sight when you come to our hardworking team for help. No matter where you are from, contact Larry H. Miller Downtown Toyota today to discuss your options and adjust to your new way of life! Get
directions
to our dealership from
Coeur d'Alene, Moses Lake, Wenatchee or Pullman
.

Find Out If You Qualify