With warmer temperatures picking back up in Spokane, it's the perfect time to get outside, soak in the sun, and enjoy the nice weather. One of our favorite things to do is have a nice meal outside and enjoy all the patio dining around town. Here are a few of our favorite places.
Chaps Coffee Co.
Looking for a great breakfast/brunch place with an amazing atmosphere? Chaps Coffee is the place. Once you arrive, you'll see the huge outdoor patio and remind yourself that you came here for the delicious food and to enjoy the scenery. Don't worry, there is inside seating as well if you prefer. You'll be happy to know that you can find most of your favorite breakfast dishes at a reasonable price. Keep in mind that this is a popular joint, and you will most likely have to wait before you can find somewhere to sit.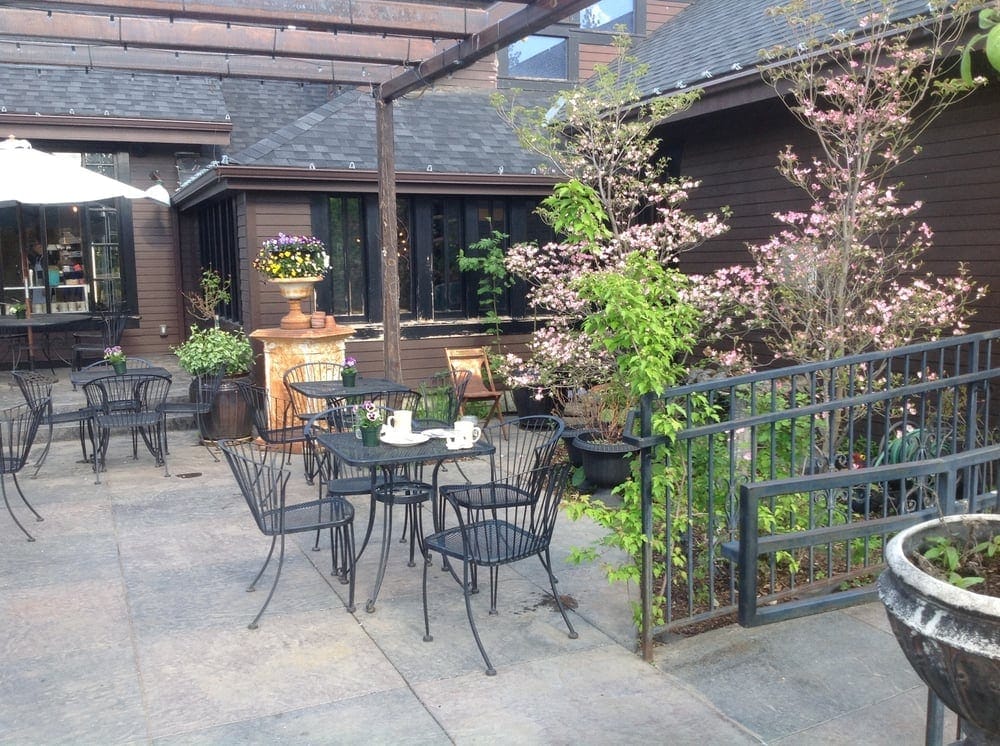 Photo: Yelp user Phillip W.

Anthony's at Spokane Falls
If you're visiting Spokane for the first time, visiting Anthony's is a must. Of course, you'll want to see Spokane Falls, and at some point, you'll have to grab a meal. Why not do them both at the same time? Anthony's is known for their breathtaking views of Spokane Falls and great food. Choose to sit inside with a view through the window or call ahead and schedule a seat outside. With an upscale setting and elegant ambiance, this restaurant is a classic beauty situated on the waterfront.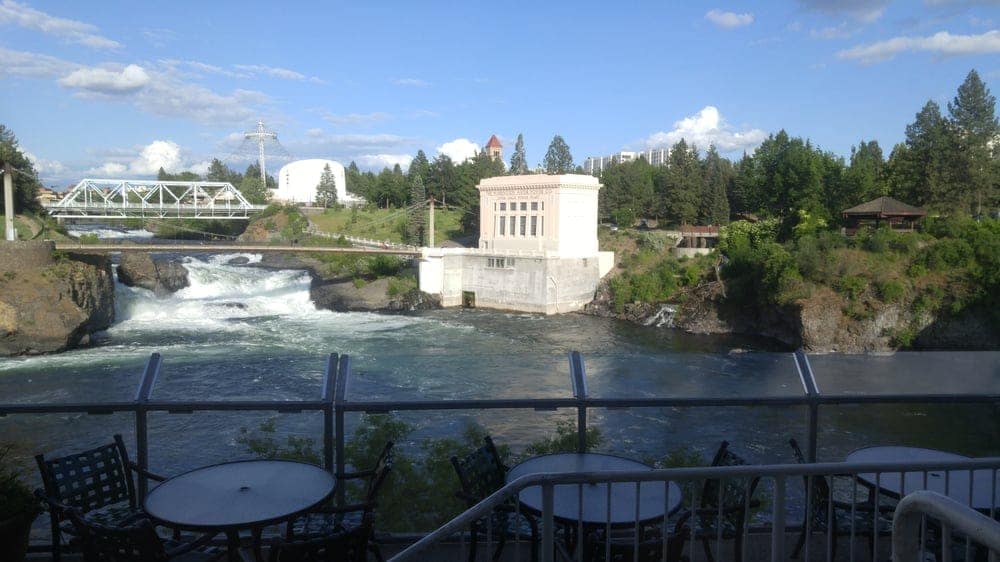 Photo: Yelp user Lawrence C.
Clinkerdagger
This restaurant is a located in the historic Old Flour Mill on the north bank of the Spokane River and is a local favorite. From what customers are saying on Yelp, the Prime Rib entrée is an all-time favorite as well as their lobster bisque. There is low lighting, inviting ambiance, and nice views. This is perfect for special occasions, romantic date nights, or any time you want to get out and have a nice meal. The outdoor patio is amazing with great views of the falls, and to top it all off, they also have happy hour. Happy hour is daily from 3 p.m.–6 p.m. and Fridays and Saturdays nights from 9 p.m. to close.